Randomized algorithms for distributed optimization and federated learning

In distributed optimization, communication is the bottleneck.
Main papers:
Large-scale convex nonsmooth optimization

Optimization is everywhere. The difficulty stems from the very large number of variables and the use of nonsmooth functions.
Main papers:
Convex relaxations
One way to address a difficult nonconvex problem is to design a convex relaxation, which captures enough of the structure so that its solution is meaningful.

Main papers:
Super-resolution
Super-resolution consists in recovering a signal with a better precision than what seems possible given the resolution limit of the available measurements, by making use of prior knowledge on the signal structure.

Main papers:
Multispectral image processing

Hyperspectral imaging devices produce a stack of images, where each image represents information in a narrow band of the electromagnetic spectrum. Processing such data requires modelling the spatial and spectral interactions of the physical elements composing the scene.

Main papers:
Color image processing

In digital cameras, the sensor is overlaid with an array of color filters. The choice of these filters, and of the reconstruction method from the partial and noisy acquired information, is crucial to obtain sharp full color images.
Main papers:
PDF
Note: if you want to use a random color filter array (CFA) with blue noise properties without the hassle of generating it, consider as a very good approximation this 18x18 pattern with periodization (its cyan-magenta-yellow counterpart is very good as well):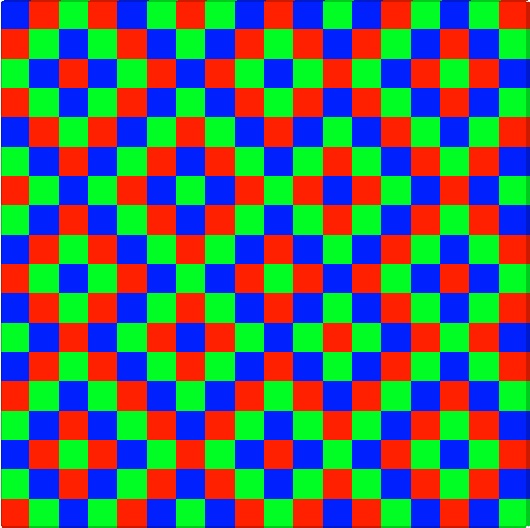 (CFA_Condat_18.tif)
Sampling and reconstruction in linear shift-invariant spaces
Slides summarizing my contributions on the subject:
PDF